Specific relations in the cross-border passenger traffic and the development of tourism in Southeast Serbia
Specifičnosti odnosa prekograničnog prometa putnika i razvoja turizma jugoistočne Srbije
Authors
Đorđević, Dejan Ž.
Šantić, Danica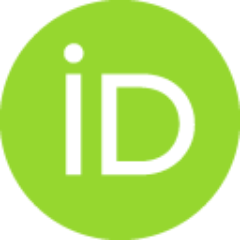 Article (Published version)
Abstract
Passenger traffic between Serbia and Bulgaria operates through six border crossing points, one of which is rail. Not so long ago, there were more border crossing points between the two countries, fluctuations of the local population were far greater, but the depopulation of the border area between Serbia and Bulgaria over time resulted in the need to close these crossing points. Dynamic political events on the Balkan Peninsula during the 20th and 21st century have made the border crossing points to be separation points rather than meeting points of the two nations. Besides depopulation, the border area is characterized by extreme economic underdevelopment. The border area of Southeast Serbia in contemporary development plans is commonly recognized as an area suitable for tourism development, where the transit position plays one of the most important roles.
Promet putnika između Srbije i Bugarske odvija se preko šest graničnih prelaza, od kojih je jedan železnički. U ne tako davnoj prošlosti, između dve države bilo je više graničnih prelaza, fluktuacija domaćeg stanovništva bila je daleko veća, ali je depopulacija pograničnih prostora i Srbije i Bugarske vremenom dovela do potrebe za gašenjem ovih prelaza. Dinamična politička dešavanja na prostoru Balkanskog poluostrva, tokom XX i XXI veka, učinila su da granični prelazi češće budu mesta razdvajanja, nego mesta spajanja dva naroda. Pored depopulacije, pogranični prostor karakteriše i izrazita ekonomska nerazvijenost. Pogranični prostor jugoistočne Srbije se u savremenim razvojnim planovima, sve češće prepoznaje kao prostor pogodan za razvoj turizma, pri čemu tranzitni položaj igra jednu od značajnih uloga.
Keywords:
Southeast Serbia / Bulgaria / tourism / border / passenger traffic / jugoistočna Srbija / Bugarska / turizam / granica / promet putnika
Source:
Teme, 2015, 39, 2, 395-407