Population in physical planning: Spatial organization and public participation
Stanovništvo u prostornom planiranju: teritorijalna organizacija i učešće javnosti
Authors
Đorđević, Dejan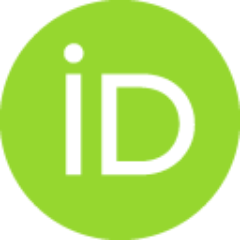 Article (Published version)
Abstract
Physical characteristics and artifacts can be observed as a potential of a territory: but to be entirely useful in planning analyses, they mast be expressed in terms of the population it such potential can be expected to sustain - the size of the population, its composition and characteristics, and spatial distribution. Population size gives an indication of the overall dimension of the physical environment and supplies a basic yardstick for estimating spatial requirements for various categories of land use. When the element of time is introduced and future trends in population size estimated, these trends become the basis for estimating future dimensions and future spatial requirements. Investigations of population composition extend these analyses to such qualitative considerations as age groups, household sizes and income composition of the population. These studies of population composition are used in estimating future residential space requirements. They help determine the amount
...
of space needed for recreation areas, schools, and other community facilities required by all segments of the population. Finally, investigations of population distribution provide clues as to how these various land uses and facilities should be located in the planning area. Therefore, population studies not only provide the means for scaling total space needs for selected land use categories at different periods of time in the future, but also give an indication as to how these total space needs should be allocated to different parts of the planning area at any particular time. On the other hand, public participation implies legal entitlement and represents a right of all citizens to be involved in the political decision-making process. In theory, this requires public discussion of goals and alternative courses of action but, in practice, participation varies from voting for politicians at elections in a representative democracy to full citizen control. A distinction is made between passive participation - a general public awareness of issues which, by its very existence, influences decision-makers; and active participation - the actions of pressure groups attempting to influence policy outcomes. At the very heart of public participation in planning lies the issue of nature of interaction that is established between planners and the public, who are effectively the planners client. Three main hypothetical models of planner-client relations can be identified. In the first one, the planner is seen as a leader and the dominant flow of ideas and information is from the professional planner to members of the public, with little or no flow in the opposite direction. In an alternative formulation, the planner may be seen as a 'follower'. In this reverse model, the public expresses its needs and the planner responds to these statements. In the third and final formulation, in many ways an idealistic compromise, there is continual planner - client interaction, with flows of ideas and information going in both directions throughout the planning sequence. Here, planners explain the reasons for their proposed actions, whilst the public conveys its needs and aspirations to the planners.
Fizičke karakteristike i stvorene vrednosti mogu se posmatrati kao potencijal određenog prostora. Da bi bile u potpunosti upotrebljive za planerske analize, taj potencijal mora biti izražen preko populacije koja će ga koristiti: broja, strukture i prostorne distribucije stanovništva. Obim stanovništva je indikator graničnog kapaciteta prirodnog okruženja i predstavlja osnovu za određivanje potreba za prostorom od strane različitih vidova korišćenja zemljišta, uz dodavanje vremenskog elementa plana. Istraživanja struktura stanovništva obuhvataju važne analize starosne strukture, veličine domaćinstva ili strukture prihoda stanovništva. Studija o strukturama stanovništva pomaže pri definisanju budućih stambenih potreba. Te studije su potrebne radi dimenzionisanja prostornih potreba za rekreacione zone, škole i druge javne servise, i to za populaciju u celini ili za određene grupe. Istraživanja prostorne distribucije stanovništva daju odgovor na pitanje gde će svi ti objekti, servisi ili d
...
rugi vidovi korišćenja zemljišta biti locirani na planiranoj teritoriji. Studije stanovništva ne obezbeđuju samo bazu za dimenzionisanje ukupnih prostornih potreba različitih vidova korišćenja zemljišta u vremenskom horizontu plana, već pokazuju na koji način, kada i gde iste treba smestiti u prostoru. S druge strane, učešće javnosti u procesu prostornog planiranja nosi oznake legitimiteta, a predstavlja pravo svih građana da učestvuju u procesu političkog odlučivanja. Teorijski, ono zahteva javnu raspravu o ciljevima i alternativnim pravcima razvoja, a praktično varira od pojave glasanja za političare na izborima do tzv. potpune građanske kontrole. Pri tome se razlikuje pasivna participacija, kada je javnost svesna procesa planiranja i kada kroz instituciju javnog mnenja utiče na planerske odluke, te aktivna participacija - akcija tzv. uticajnih grupa koje pritiscima nastoje da iz planskih rešenja izvuku određenu korist. Participacija stanovništva je značajna u cilju povećanja lokalnih autonomija, posebno u oblastima u kojima akcija države ima neposredan uticaj na stanovništvo. Suština pitanja koje se odnosi na učešće stanovništva u procesu planiranja je priroda interakcije koja se uspostavlja između planera i javnosti, koja za planera efektivno predstavlja klijenta. Pri tome su moguća tri hipotetička modela interakcije: u prvom je planer viđen kao 'vođa', a dominantni pravac protoka ideja i informacija je od planera ka klijentu, sa malim ili nikakvim protokom u suprotnom smeru. U alternativnoj formulaciji planer se može pojaviti u ulozi 'sledbenika': javnost izražava svoje potrebe a planer ih usvaja kroz odgovarajuća planska rešenja. U trećem modelu, protok ideja i informacija je kontinuiran u oba pravca tokom svih faza izrade plana: planerski tim daje objašnjenja planskih rešenja, a javnost planerima predočava svoje interese i potrebe.
Keywords:
physical planning / population studies / population distribution / public participation / planning process / planning methodology / prostorno planiranje / studije stanovništva / distribucija stanovništva / učešće javnosti / proces planiranja / metodologija planiranja
Source:
Stanovništvo, 1995, 33, 1-4, 119-134
Publisher:
Institut društvenih nauka - Centar za demografska istraživanja, Beograd