Konverzija japanskih geografskih imena u engleskom i srpskom jeziku
Conversion of Japanese geographical names in English and Serbian
Authors
Prnjat, Zorica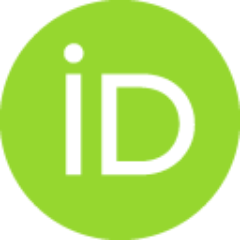 Contributors
Marković, Ljiljana
Tadić, Milutin
Mišić, Danijela
Doctoral thesis (Published version)
Abstract
Geographical names (toponyms/ place names) present language forms used to name natural and man-made geographical objects. As part of onomastic material, they are studied by various scientists and researchers: geographers and cartographers, linguists, historians, archaeologists, ethnographers, anthropologists, sociologists and others. A multitude of geographical names around the world requires a system of unambiguous designation in national and international communication. The greatest possible regularity in communication and identification is achieved by standardization of geographical names. Written and spoken forms of geographical names in official language or languages of each country are established through standardization. Also, standardization promulgates regulations for the use of geographical names in national and international communication. Some of the most important issues of standardization are: selection of geographical names that should be standardized, toponymic sources
...
(primary and secondary), use of exonyms, linguistic transformation, conversion (transliteration and transcription), registration and publication of standardized names, etc...
Geografska imena ili toponimi čine deo skupa onomastičkog materijala i predstavljaju jezičke forme koje nastaju iz potrebe za imenovanjem prirodnih i društvenih geografskih objekata. Predmet su istraživanja mnogih nauka i naučnih disciplina. Geografska imena su značajna ne samo za geografe i kartografe, već i za lingviste, istoričare, arheologe, etnografe, antropologe, sociologe i dr. Mnoštvo geografskih imena u jezicima sveta iziskuje potrebu uspostavljanja nedvosmislenog označavanja geografskih entiteta u nacionalnoj i međunarodnoj komunikaciji. Najveća moguća jednoznačnost u komunikaciji i nedvosmislenost u identifikaciji postiže se standardizacijom geografskih imena. Standardizacija podrazumeva postupak koji pored utvrđivanja pisanih i izgovornih oblika geografskih imena na službenom jeziku ili jezicima i pismima svake države obuhvata i utvrđivanje propisa za njihovu upotrebu u nacionalnoj i međunarodnoj komunikaciji. Neka od bitnih pitanja standardizacije su: klasifikacija i broj
...
geografskih imena koja se standardizuju, toponimijski izvori (primarni i sekundarni), upotreba egzonima, jezičke transformacije, konverzija imena (transliteracija i transkripcija) u drugim jezicima, registrovanje i publikovanje standardizovanih imena i sl...
Keywords:
geographical name / toponym / standardization of geographical names / conversion / transliteration / transcription / cartography / Japanese geographical names / geografsko ime / toponim / standardizacija geografskih imena / konverzija / transliteracija / transkripcija / kartografija / japanska geografska imena
Source:
2016
Publisher:
Univerzitet u Beogradu, Filološki fakultet